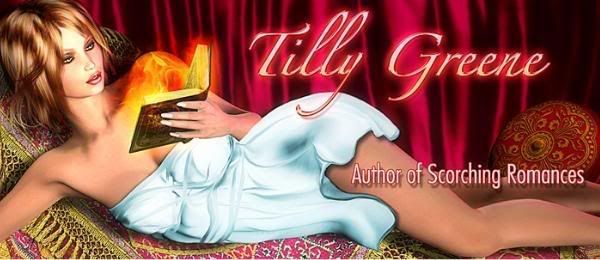 This is an all day event, so put on your comfy shoes. Oh, and did I mention some authors will be doing readings? Yup, loads to do and you're in Manhattan, so attend a Broadway show while you're there...the strike is over. The details are:
December 1 10-6:00pm est - 20th Annual Independent Small Press Book Fair, 20 West 44th Street (between 5th and 6th Avenues), NYC, NY. 10036 w/a multitude of authors
Hope to see you there on Saturday, but if you can't make it then, still come and check out it out on Sunday.
Tilly Greene
WARNING! Red hot romances ahead!
www.tillygreene.com