The recent frigid weather has put me into the mood to reminisce about what it's like to be stranded by a storm--maybe with someone you'd rather not face.
Bryce and Kay are high-powered career people who just happen to be in hate. When a freak snowstorm isolates them in a romantic rural cottage outside London will the time together be a recipe for war...or passion?
Britain is in the grips of just such a storm. Fancy a read of one steamy weekend spent in English snow with one hot Scot?
Sunninghill Snow
By Christine London
Publisher: Phaze
ISBN 978-1-60659-126-0
Buy Now! - in Print or E-book
"Sunninghill Snow is one of the greatest books I have read recently. I felt like I was in the book. I could not stop reading it. This book deserves to be on the top ten list. Keep up the great work. I look forward to the next one." Denise
"Christine London brings her vast knowledge of England and its people to make SUNNINGHILL SNOW a definitely English flavored tale...How will it unfold?...a thoroughly engaging romatic story." Holly Tibbs
"Wickedly funny and enticingly sensual...If you want a contemporary story that delights the heart as well as the mind then this book by Christine London is one you cannot pass up on." Sheryl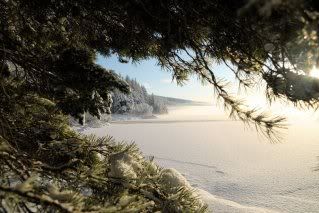 Loch Moy, Scotland
Some things especially in nature are just best left to the eyes.
Our friends across the pond are living under a blanket of snow, temperatures plummeting much like large areas of the United States. Britain's challenge involves their lack of equipment and ability to deal with winter's whimsy...especially those in the southern regions. Ever resourceful, the Brits have welcomed winter's best with fun, creativity and humour.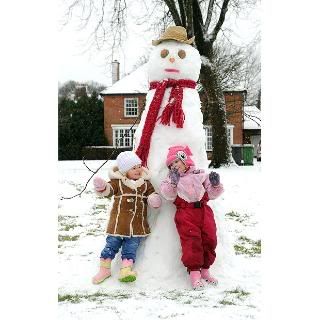 Many thanks to my Scot on the scene for forwarding these BBC photos to me. Generated by people around Britain from the lochs of Scotland to Portsmouth in the south of England, they are simply wonderful. Stay warm my friends and enjoy!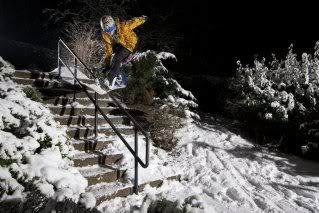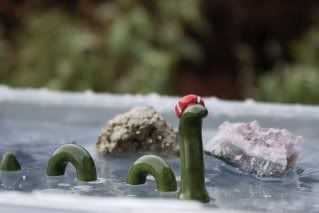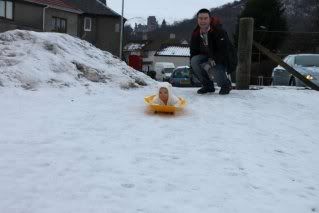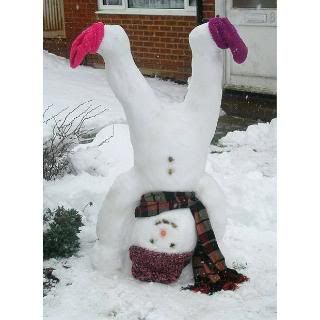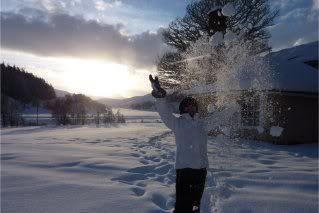 Sunninghill Snow….
Kay Macara had journeyed a long way from her Redondo Beach home in Los Angeles to London to speak at the Earls Court Book Fair as Author of the Day. She was a bit more than nervous about revealing her true identity as Jaid Rumor, the world's most popular and mysterious erotic romance author. It didn't help that this trip fell smack dab on the one-year anniversary of her divorce from a real sleaze. Staying at her university friend's cottage as part of her brief business trip to the U.K., Kay has sworn off all thought of a serious relationship-until she is taken by surprise by old flame, Bryce McKendrick, breaking in on her writer's solitude. Ten years hasn't changed her mind; Bryce still seems the womanizing cad. Set in the semi-rural village of Sunninghill on the periphery of London, this story spotlights the volatile re-acquaintance of two high-powered career people who haven't seen each other since their relationship ended, less than amicably, a decade ago. In charge of obtaining celebrity bookings and future programming for BBC 3's Good Morning Show, Bryce is living a lightening-paced life as the man to know in morning TV and one of London's most eligible bachelors. Having long been relegated to the occasional wistful smile or cringe of regret, Kay Macara was the last person he'd expected to run into at his best mate's country cottage. One snowbound weekend, a recalcitrant cat, a wild sled adventure and time stranded together are a recipe for war...or passion. The problem is that neither one can seem to see what's right in front of them: they never stopped loving each other.
Buy Now! - in Print!